Berman Shul - Bulletin
Rabbi Jacob Berman Community Center
מרכז קהילתי ע"ש הרב יעקב ברמן
Parashat Toldot 5781 פרשת תולדות תשפ"א
Candle Lighting: Friday November 20 16:17
All minyanim are outdoors, and all attendees must follow the COVID-19 safety rules Reminder: All attendees must wear a mask covering their mouth and nose (properly, on the bridge of the nose). תזכורת: כל מי שמשתתף תפילה נדרש לעטות מסיכה שמכסה את הפה ואת האף (קרי, מעל גשר האף).
Mincha/ Kabbalat Shabbat/ Maariv:
16:27
Shacharit:
6:30, 8:15
Shabbat afternoon:
16:20 Mincha; Shiur; 17:11 Maariv
Havdala: Saturday November 21 17:18
The weekly D'var Torah may be found here
Births:
Mazal Tov to Susie Dym

on the birth of a

granddaughter, Aviah. The community remembers Sabba David Dym z'l for whom Aviah is named - אֶת צֶמַח דָּוִד עַבְדְּךָ מְהֵרָה תַצְמִיחַ. Mazal Tov also to Aviah's parents Efrat and Nadav Dym, siblings Yehonatan, Naveh, Rotem and Ayala, great-grandparents Irene and Harry Dym and Ruth Segel, and to the entire extended family.
Mazal Tov to Shoshie and Nachum Babkoff on the birth of their first grandchild, a son to their children Chava and Ari Babkoff. Mazal Tov to grandparents Rena and Steve Levine of Jerusalem, and to great grandparents Miriam and R' Yehezkel Babkoff and to the entire family.
Mazal Tov to Freida and Eddie Ollech on the birth of a grandson, a son to their children Sarah and Nir Boimflek. Mazal Tov as well to grandparents Orna and Yisrael Boimflek of Hoshaya.
Mazal Tov to Sarrah and Yisrael Azrieli on the birth of a great grandson, a grandson to Eilon and Chava Azrieli from Zichron Yaakov, and a son to Devora and Elisha Azrieli from Bnei Brak.
מזל טוב לישראל ושרה עזריאלי להולדת הנין נכד לאילון וחוה עזריאלי ובן לאלישע ודבורה עזריאלי.
SHUL ACTIVITIES, EVENTS AND REMINDERS תזכורות, אירועים ופעילויות של בית הכנסת
Rain arrangements for Teffilot. In case of rain, davening will be a hybrid minyan limited to 10 persons inside and 20 persons outside under the pergola, with the bima located by the door between the shul and the pergola. "Dry space" will be on a first-come, first-served basis. (Friendly advice: If it rains, bring an extra mask or two, as wet masks make us wet blankets).
התארגנות לתפילות במקרה של גשם. במקרה שירד גשם, התפילה תתקיים כמניין היברידי עם אפשרות לעד 10 אנשים בתוך אולם בית הכנסת ועד כ-20 אנשים מתחת לפרגולה, כאשר הבימה תהיה באזור הדלת לביה'כ. "שטח יבש" יוקצה לפי "כל הקודם, זוכה". (הצעה חברית: אם ירד גשם, קחו מסיכה נוספת או שתיים. מסיכה רטובה מייבשת את מצב הרוח...).
MIX IT UP Corona style. Mix it up Shabbat on Shabbat Chanuka (Dec 11/12, Parashat Veyeshev, 25th of Kislev): Though we cannot come together physically, we thought it would be nice to still 'mix it up' Corona Style. Just like in previous years, you will need to register on this form to participate. However, instead of having a meal together, you will deliver your assigned family

a hamper/cake/goody bag/gift in honor of

Shabbat

(Dec 11/12). We will also send all participants a fun template they can populate with interesting facts about themselves to help assig

ned families get to know each other.

The gift can be delivered any time over the weekend of Dec 11/12 (in coordination with your assigned recipient). Please register by December 1st! Form link: https://docs.google.com/forms/d/e/1FAIpQLSd_qQ0J9XaktHtKL8PsTIIXuy26-6sxM0YLeYJS5QnHkgdANQ/viewform?usp=sf_link
שבת "מיקס איט אפ" - בשבת חנוכה - 11/12 בדצמבר 2020, כ"ה כסלו תשפ"א, פרשת וישב. אמנם לא ניתן להפגש פיזית, אך חשבנו שעדיין יהיה נחמד לארגן מפגש הכרות "סטייל קורונה". כמו בשנים קודמות, מי שמעוניין להשתתף מתבקש להרשם בטופס בקישור להלן. אלא שבמקום לשבת יחד לארוחה, תמסרו למשפחה המיועדת שלכם סלסלה/עוגה/שקית הפתעות/מתנה לכבוד השבת. כמו כן, נשלח לכל המשתתפים טופס משעשע בו ניתן לרשום כל מיני עובדות מעניינות אודותיכם על מנת לאפשר למשפחות להכיר זו את זו. ניתן למסור את המתנה בכל עת במהלך אותו סופ"ש (11-12 בדצמבר) בתיאום מראש עם המקבל המיועד. דף הרשמה פה https://docs.google.com/forms/d/e/1FAIpQLSd_qQ0J9XaktHtKL8PsTIIXuy26-6sxM0YLeYJS5QnHkgdANQ/viewform?usp=sf_link
HYPAL is back! Horim, Yeladim, Pizza (actually, Crembo until further notice) and Learning (HYPAL)--- Sat. night (Nov. 21) from 18:15 to 19:15, weather permitting, in the amphitheater outside the shul. For last-minute updates, please join the HYPAL whatsapp group. All ages are welcome. Family units will need to maintain distance from each other, and masks are required per Ministry of Health regulations. Please bring your own books or study materials. We are also looking for parents to volunteer to organize HYPAL for the rest of the season, and to give divrei Torah; please contact Dan Feigelson or Omri Flicker.
ערב הורים, ילדים, פיצה (ליתר דיוק קרמבו עד להודעה חדשה) ולימוד יתקיים (אם אין גשם) במוצאי שבת מחוץ לבית הכנסת (באזור הפרגולה, פלאזה ואמפיתיאטרון), בין 18:15-19:15. לעדכונים ברגע האחרון נא להצטרף לקבוצת הוואטסאפ. ערב הלימוד מיועד לכל הגילאים. משפחות צריכות לשמור מרחק אחת מן השניה, וחבישת מסיכות חובה בהתאם להנחיות משרד הבריאות. יש להצטייד בספרים מהבית. מחפשים הורים להתנדב לארגן את ערבי הלימוד למשך העונה ולהעביר דברי תורה, נא ליצור קשר עם דניאל פייגלסון או עמרי פליקר.
Weather permitting, Yaakov Amitai will continue his shiur related to current affairs, outdoors on Shabbat, between Mincha and Maariv, all invited.
אם מזג האוויר מתאפשר, יעקב אמיתי יעביר את המשך השיעור שלו בשבת בין מנחה למעריב "מענייני דיומא" בחוץ כולם מוזמנים.
Eitan Ronen's Tanach shiur. The Tuesday evening series [20:30-21:15] taught by Eitan Ronen (in English) will be starting a new topic: "נשים בתנ"ך"-Women in the Bible. All invited. To join the shiur email list, write to Eitan at eitanronen@gmail.com. Zoom details in the calendar.
שיעור של איתן רונן--אנחנו מתחילים סדרה חדשה של שיעורים בנושא "נשים בתנ"ך" באותה שעה (שלישי 8:30) בזום. פרטים בלוח.
Recordings of shiurim. Note that recordings of many Bermans lectures (including many of the recent Zoom shiurim) are available for download at https://www.bermanshul.org/lectures
Berman Bidud Support Program If you, or someone close to you is in bidud (quarantine) we are here for you! As your extended Berman family, we want to send you something small to help you smile in these tough times. Fill out this form or email Sara at sarabcole@gmail.com if it's relevant for you or someone you know. Thanks!
אם אתם או מישהו קרוב אליכם נמצא בבידוד, אנחנו כאן בשבילכם! כחלק ממשפחת ברמן המורחבת שלכם, נשמח לשלוח לכם משהו קטן כדי להעלות חיוך בתקופה המאתגרת בה אנו נמצאים. נא מלאו את הטופס פה או לחילופין שלחו אימייל לשרה בכתובת sarabcole@gmail.com במידה וזה רלוונטי עבורכם או עבור מישהו אחר שאתם מכירים. תודה רבה וחורף בריא!
HOSPITALITY and CHESED אירוח וחסד
Chesed links: If you require specific help during the Corona pandemic, please contact hospitality@bermanshul.org or for the Bikur Holim Committee, Freida Ollech at: (052) 678-2857. To report a bereavement, or to see arrangements to help the bereaved, please go to http://bermanshul.org/shiva.
קישורי "חסד": אם אתם צריכים עזרה בזמן משבר הקורונה, ניתן ליצור קשר עם ועדת חסד hospitality@bermanshul.org, או ועדת ביקור חולים אצל פרידה אולך: 052-678-2857.
CALENDAR לוח זמנים
Members organizing private events (e.g. wedding, bar/bat mitzva, etc.) are requested to have their event listed as an anonymous "private event" to avoid scheduling conflicts. Register here or send details to bermanshul@gmail.com.
חברים המארגנים אירועים פרטיים (כגון חתונה, מסיבת בר/בת-מצווה, וכדו') מתבקשים להירשם כדי שנוכל לרשום את התאריך כאירוע אנונימי פרטי ביומן. המטרה היא למנוע כפל אירועים באותו יום. הרשם בקישור זה או לשלוח פרטים ל bermanshul@gmail.com.
---
PERSONAL & BASEMENT
Please note that we take no responsibility for the Halachic propriety, kashrut, or safety of items listed. By posting in the Berman bulletin you understand that the details you provide are likely to remain publicly visible on the internet. We cannot remove announcements from our archives after a notice has run.
AMIT Chug Rehovot. "Sibling Rivalry: How to minimize it in your children and face it as adults." Speaker: Dr. Avidan Milevsky, Assoc. Prof. at Ariel University, psychologist at Wellspring Counseling, Baltimore, Director, Center for Mental Health, Beit Shemesh; author of highly-rated book on sibling rivalry, and 100+ articles & blogs on parenting, family, and mental health. Open to the entire community (signup required). Please see flyer here: https://madmimi.com/p/7a31711 for further details.
Wanted- donations of old (good condition) coats for distribution to the poor. Details here: https://www.winterhug.org/
איסוף ותרומה של מעילים שאינכם צריכים. https://www.winterhug.org
Private English teacher needed. We are looking for a native speaker of English with credentials from abroad or Israel, to give private lessons to our two children, ages 9 and 6, who are English speakers. For details please call Yonina at 052-4239829
Virtual escape room for Chanuka (in Hebrew). Kit with Chanuka-related puzzles and riddles for families to solve at home. Organizing group purchase. Cost NIS 35 per kit. Pickup from the Barnett home- Meltzer 5. Order and pay through paybox link: https://payboxapp.page.link/RoUKPUBU3QLMZRHZ7
לאור הביקוש והצלחה בחגים קודמים, אנחנו מארגנים קבוצת רכישה של בריחנוכה - ערכה מיוחדת של מיזם "בצופן מפתיע", עם סט חידות מאתגרות שקשורות לחג, והופכות את הבית לחדר בריחה חגיגי (לא דורש הכנה, ומתאים למשפחות עם ילדים בגילאי יסודי ותיכון). המחיר הוא 35 ש"ח בלבד כולל המשלוח (האיסוף יהיה מהבית שלנו - משפחת ברנט מלצר 5). הצטרפות להזמנה באמצעות קבוצת הפייבוקס הזו: השימוש ב-PayBox חינם! מחכים לך בקבוצת "חדר בריחה חנוכה", לחיצה להצטרפות לקבוצה: https://payboxapp.page.link/RoUKPUBU3QLMZRHZ7
Last week's Basement
*******
Things we can do despite Corona: 4. More online shopping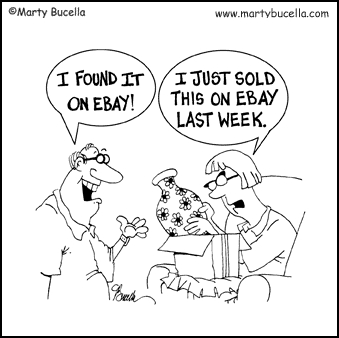 For bulletin submissions / subscriptions, write to bermanshul@gmail.com לרישום או להגשת מודעות לידיעון כתבו מייל ל

Rabbi Jacob Berman Community Center, P.O. Box 1146, Rehovot 7611101
Sun, 13 June 2021 ג תמוז תשפ״א